Sometimes, the best way to learn is to get your hands dirty. Our Public Works Department provides young adults with hands-on learning opportunities while enhancing the beauty of the communities where we work and play.
BUILDING A BETTER LIFE
CSET is in the business of preparing youth for good jobs that lead them into a more prosperous future. The Sequoia Community Corps' Public Works Department offers young people an opportunity to acquire skills in the construction field through the YouthBuild and Construction Trades Training Programs. Young men and women gain hands-on training in public works projects, industrial work and residential housing construction. Many graduates go on to work in construction related jobs.
What are Public Works projects?
Public works are a category of infrastructure projects, commissioned by government agencies then financed and constructed by public funds. These projects are for recreational, employment, and health and safety uses for the benefit of local communities.
We are so thankful for our partners. They include Self-Help Enterprises, the Tulare County Resource Management Agency and the Building Industry Association.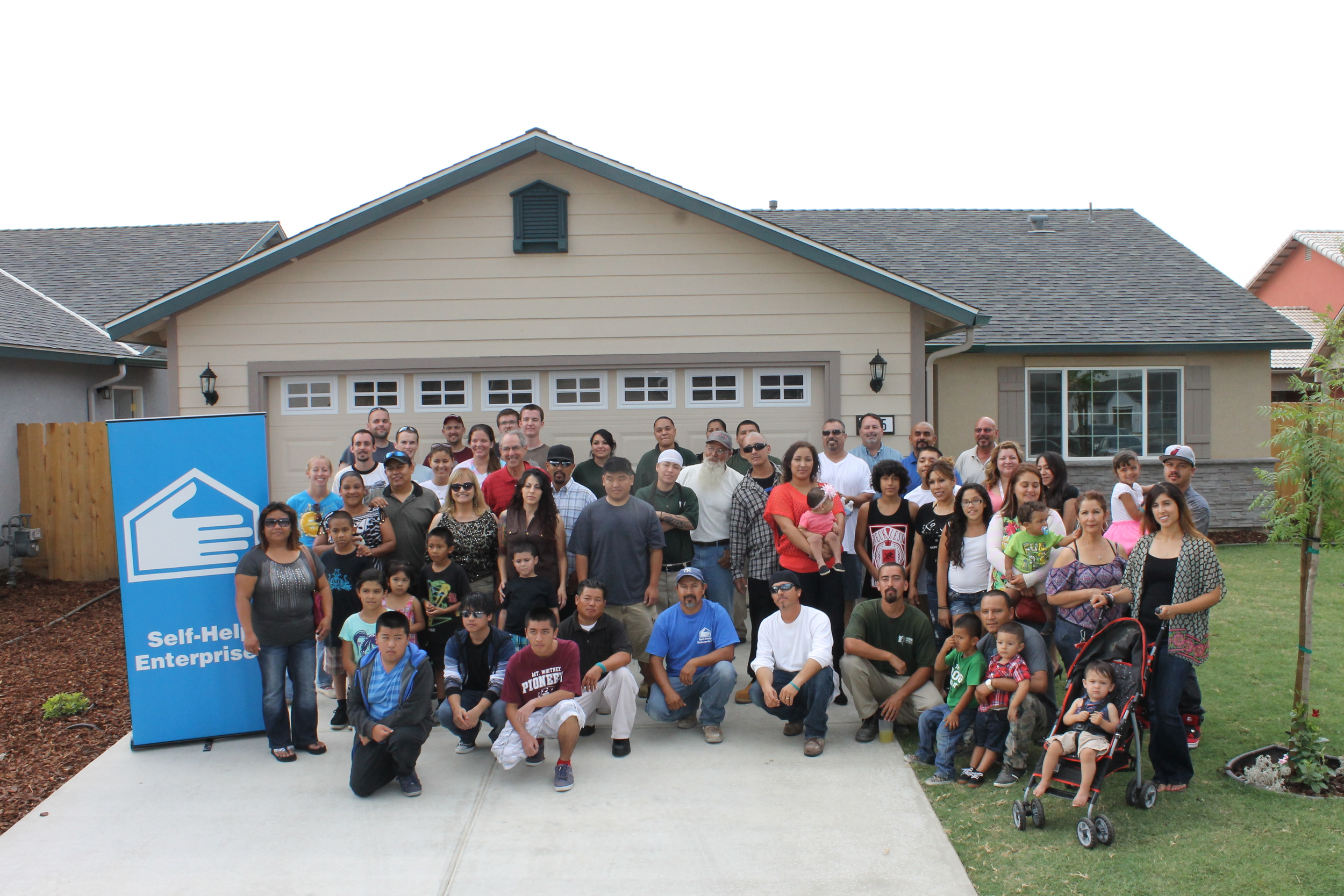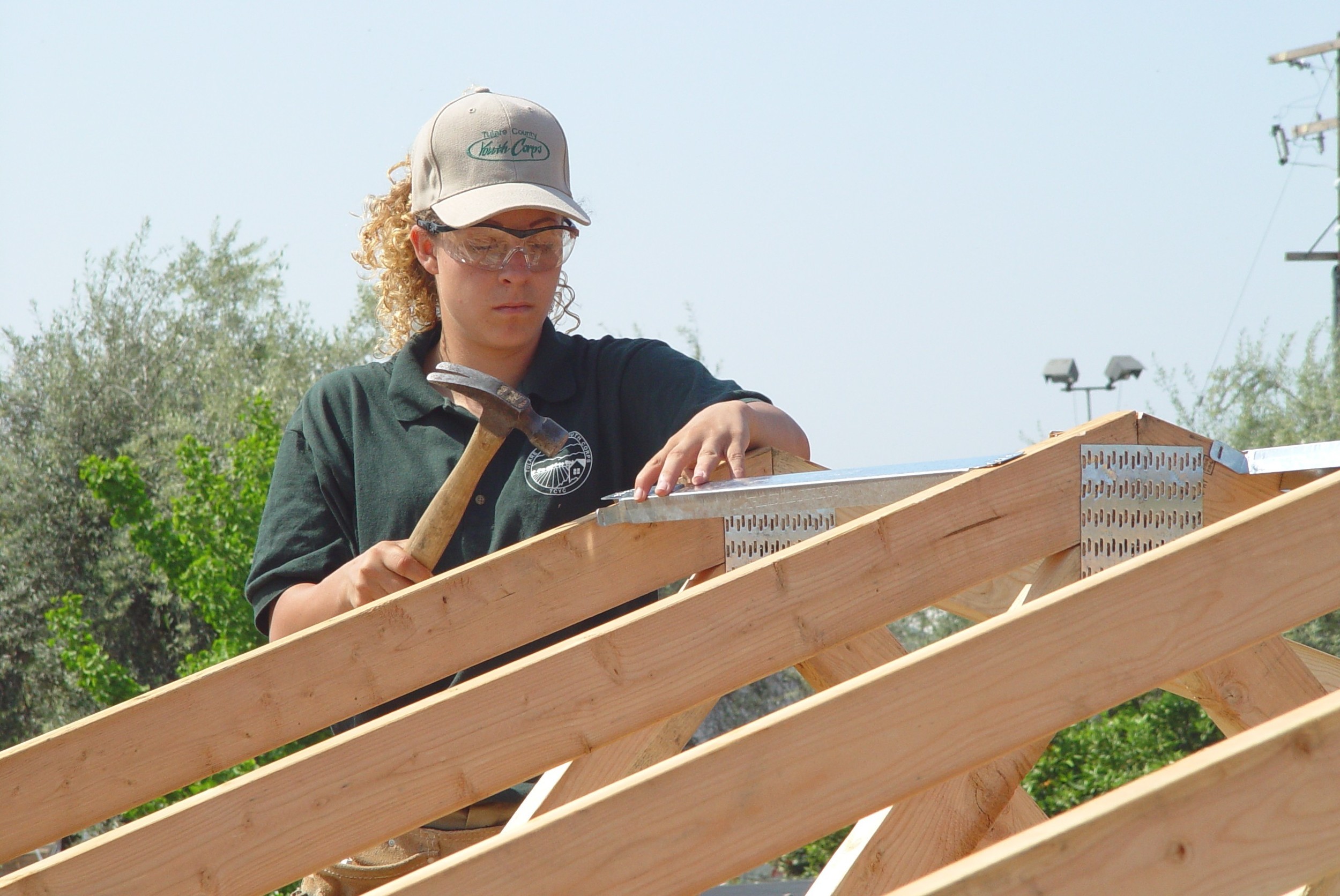 FEE FOR SERVICE
The Sequoia Community Corps can also provide any of our construction services for a private fee. This social enterprise is designed to expand our corps training capacity. Projects vary greatly as we make every effort to meet the needs of our clients. Our corpsmembers are capable of constructing simple concrete sidewalks to housing rehabilitation, to the more advanced construction of new buildings. Please contact us for more information about our Fee For Service program and to learn how we can help make your next project a success.
CONTACT INFORMATION
YOUTHBUILD PROGRAM
The YouthBuild Program is designed to assist low-income young people ages 16-24 in need of a high school diploma, extra educational assistance and work skills. YouthBuild utilizes several different methods to equip its participants with the tools they need to become self‐sufficient productive members of the community: Vocational Training, Academics, Leadership Development, Counseling/Case Management, and Post Program Placement.
CONSTRUCTION
Supervised Training
Employer Expectations
Job Readiness Skills
Vocational Education
Pre-Apprenticeship
EDUCATION
Academic Skills
HSD Preparation
Vocational Skills
Job/College Readiness
Construction Terms
Cultural Events
LEADERSHIP
Decision Making
Group Facilitation
Program Leadership Roles
Public Speaking
Negotiating
Community Service
Advocacy
COUNSELING/CASE MANAGEMENT
Peer Counseling
Individual Counseling
Group Counseling
Case Management
Referrals Outside
Life Skills Goals
POST PROGRAM PLACEMENT
College Counseling
Pre-Employment Training
Career Counseling
Job Development
Follow-up
RECENT PROJECTS
Mulcahy Park, Tulare
The Sequoia Community Corps installed 300 linear feet of concrete at Mulcahy Park in the City of Tulare. The sidewalk is part of a 1/2 mile walking trail.
Solar Installation, Visalia
The Corps installed a 44 kilowatt solar energy system on the roof of CSET's main office. After studying in the classroom, Corpsmembers spent 1,000 hours on the roof learning solar installation, both wiring and electrical components.
Home Rehabilitation, Visalia, Porterville, Tulare and Tulare County
As part of the Neighborhood Stabilization Program, the Corps repaired and improved three homes in Tulare County for resale to first time homebuyers. Completed work includes plumbing, electrical, dry wall repair, HVAC service and countertop installation.
Home Garden Community Park
The Sequoia Community Corps is the general contractor on a $2 million project to construct a 1.75 acre public park in the Kings County community of Home Garden. Kings County youth have joined the Corps to construct every piece of the park. When complete, the park will have arbors, basketball courts, a children's playground, splashpad, soccer field and a walking path. CSET will oversee all aspects of the park design, construction and installation.
Pixley Community Campus
The Corps was responsible for the rehabilitation of community office providing support and healthcare services to the under-served residents of Pixley. Completed work includes plumbing, electrical, dry wall repair, HVAC service and countertop installation.
CERTIFICATIONS
Corpsmembers have the opportunity to earn equipment certifications for:
Bobcat
Boomlift
Backhoe
Forklift
TRAININGS
Corpsmembers are trained for projects involving:
Concrete
Framing
Electrical
Plumbing
Finish Carpentry
And more!